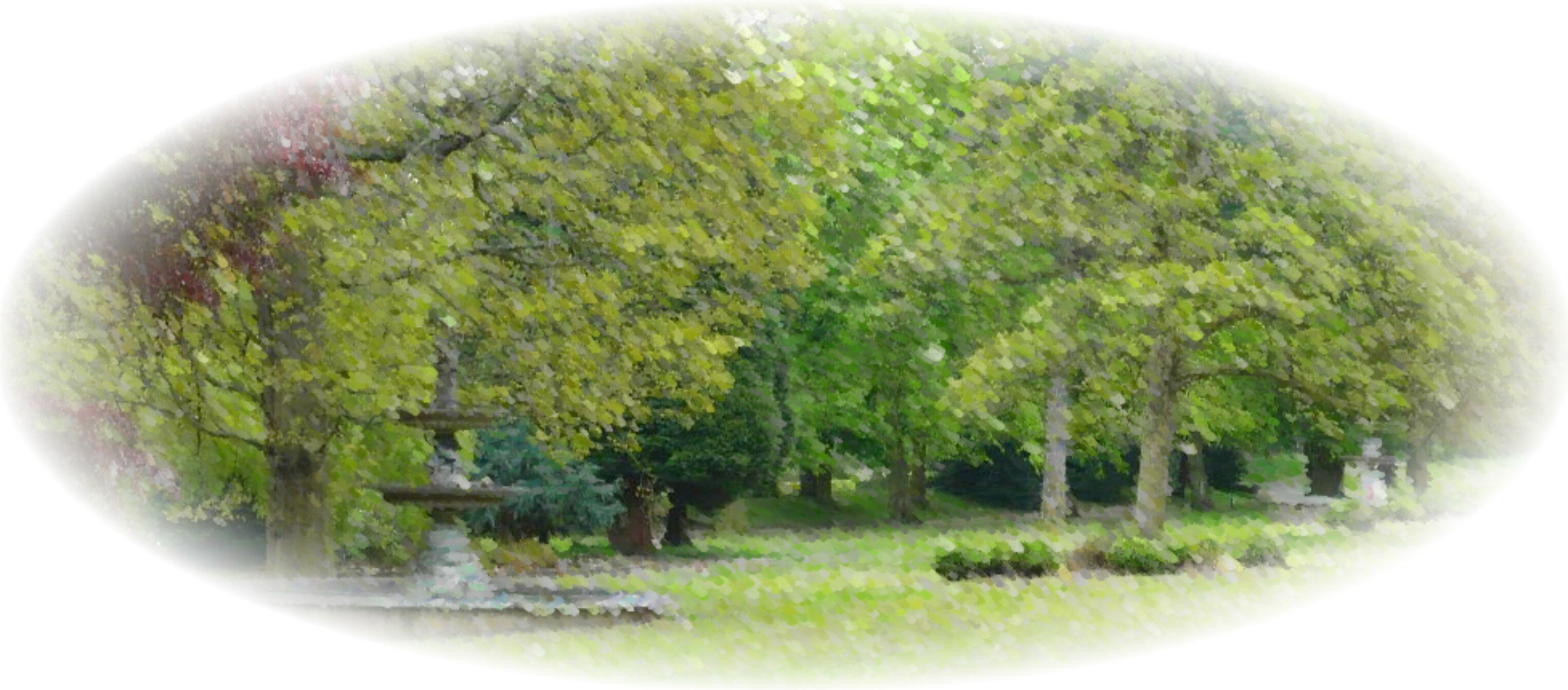 Spring Gardens Lane, Keighley, BD20 6LH How to find us
--o0o----o0o----o0o----o0o----o0o----o0o----o0o----o0o----o0o----o0o--
A local artist has been making a pictorial record of the HLF Restoration of the Park. Cards/notelets are for sale in the Café.
See Deborah's Blog
for a stunning view of what has been going on.
--o0o----o0o----o0o----o0o----o0o----o0o----o0o----o0o----o0o----o0o--
The Pond fountain: You may have noticed that the pond water has changed colour and is now blue.
A harmless chemical has been added to the waterto reduce ultraviolet light. This will help prevent the growth of algae in the water.
The large Rhododendrons in the lower area of the Park

are undergoing renovation. They are being hard pruned back

to a strong framework and will bounce back given time.

This is being carried out to allow the shrub bed

to be maintained more in line with the HLF

restored sections of the grounds.